New BMW M3 M4 Custom ECU Remap
Tried and tested M3 and M4 remaps now available at MoreBHP!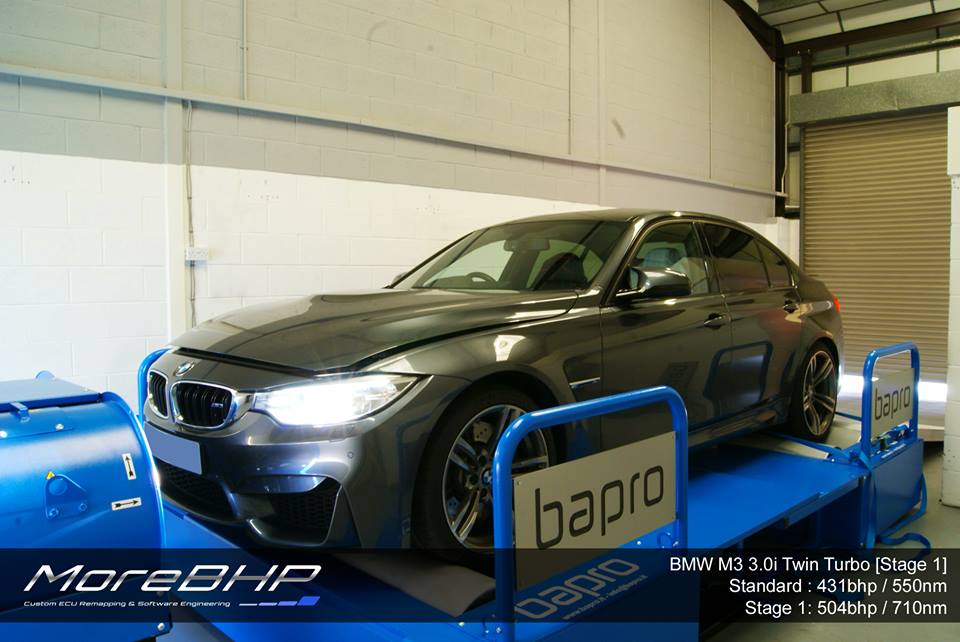 The New M3 and M4 are true works of BMW art. Leaving little room for hardware modification.
However with the high hardware spec room can be found for improvements in the ECU programming.
With a slight increase in turbo boost along with carefully optimised timing, fuelling rework and various limiter massages over 500bhp is available. This is custom software enhancement only, no hardware modifications required - standard air filters, standard exhaust, etc, etc.
More importantly this is a genuine custom remap NOT a tuning box. Fitting a tuning box to such a car is total stupidity, we have tested these so called solutions and found the ECU having to close the throttle to prevent engine damage due to excessive knocking (the result of way too much boost without correct fuelling/timing calibration).
We have spent countless hours developing and testing MoreBHP software on our own M3.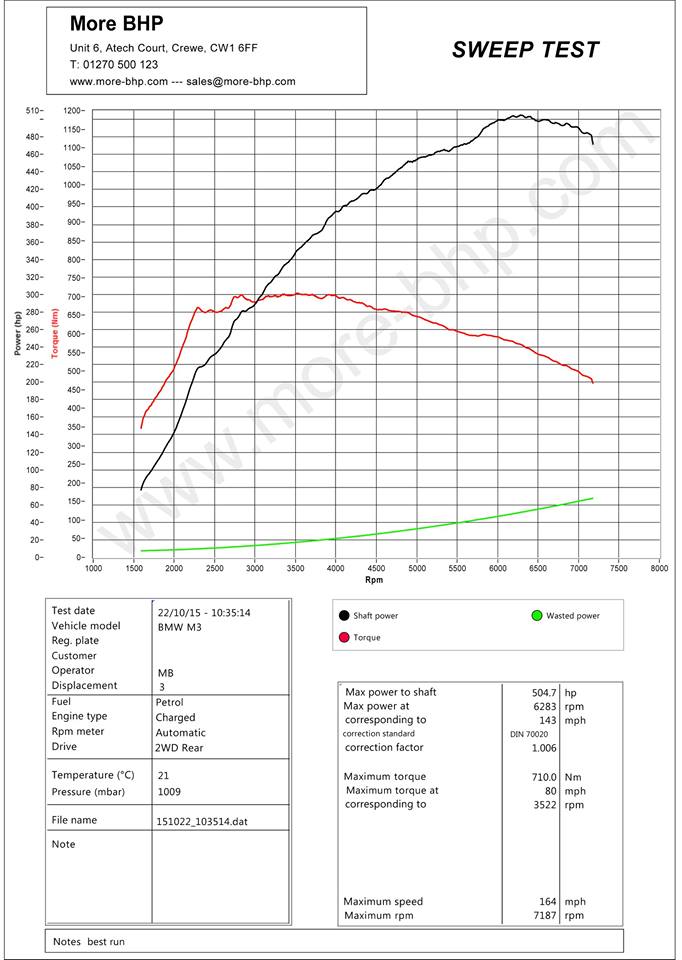 In addition to the obvious benefits of 500+bhp/700+Nm the following is also included-
Cold start off (especially handy if you have a noisy decat at cold)
Decat MIL off
Exhaust flaps permanently open in Sport Mode
Enhanced Sports Displays to reflect the increase in power and torque
Optional selectable power modes for ECO, Comfort, Sport and Sport Plus
Speed limit removal
Higher rev limit for manual cars