BMW M3 M4 Custom ECU Remap
Tried and tested M3 and M4 remaps, delivering up to 550bhp, available at MoreBHP.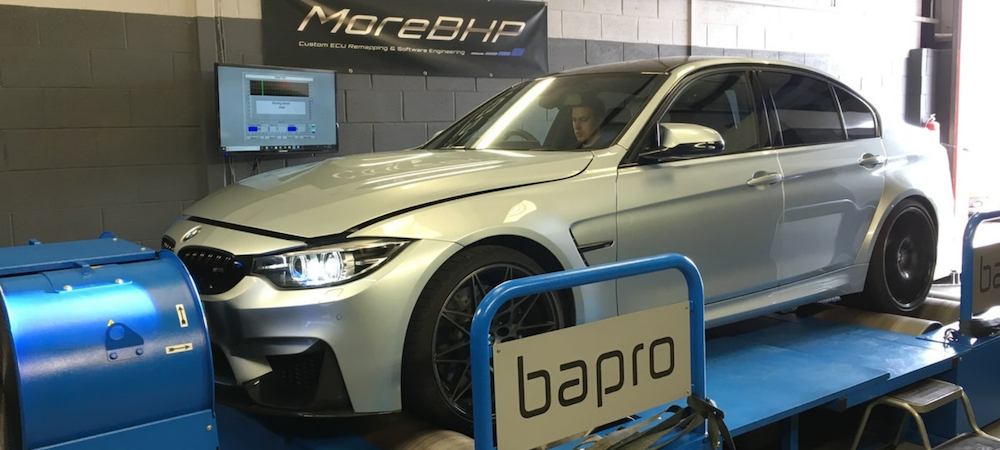 The F80 M3 and F82/F83 M4 powered by BMW's S55 3.0 straight six twin turbo engine are true works of art. We have been perfecting the tuning of the S55 engine, for the last three years. Going deeper and deeper into the calibration to extract power and torque wherever possible, ever improving it's driveability. It has been an obsession of our best engineer to provide the very ultimate M2 M3 M4 (including the Competition and GTS) S55 remap available anywhere.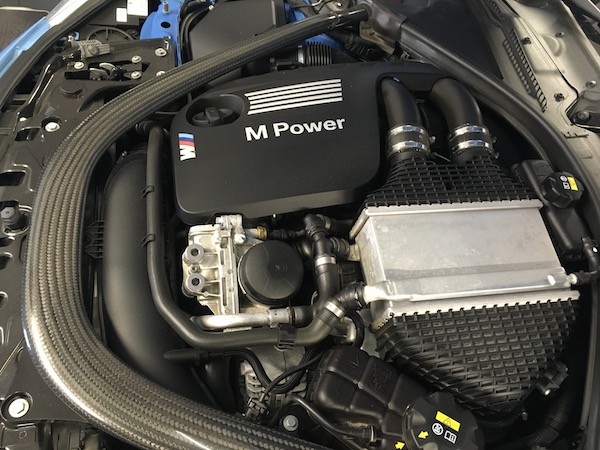 With a sensible and controlled increase in turbo boost along with carefully optimised timing, fuelling, vanos and valve lift settings, between 500-550 bhp / 720-800nm is available, dependent on fuel quality used and customer requirements.
We have also managed to remove the torque limit early on in the rev range where all others have failed to do. This of course can bring another set of problems in the traction department. So we developed our own version of "Torque by Gear" which when carefully calibrated allows for maximum grip of the tyres and un-paralleled levels of acceleration.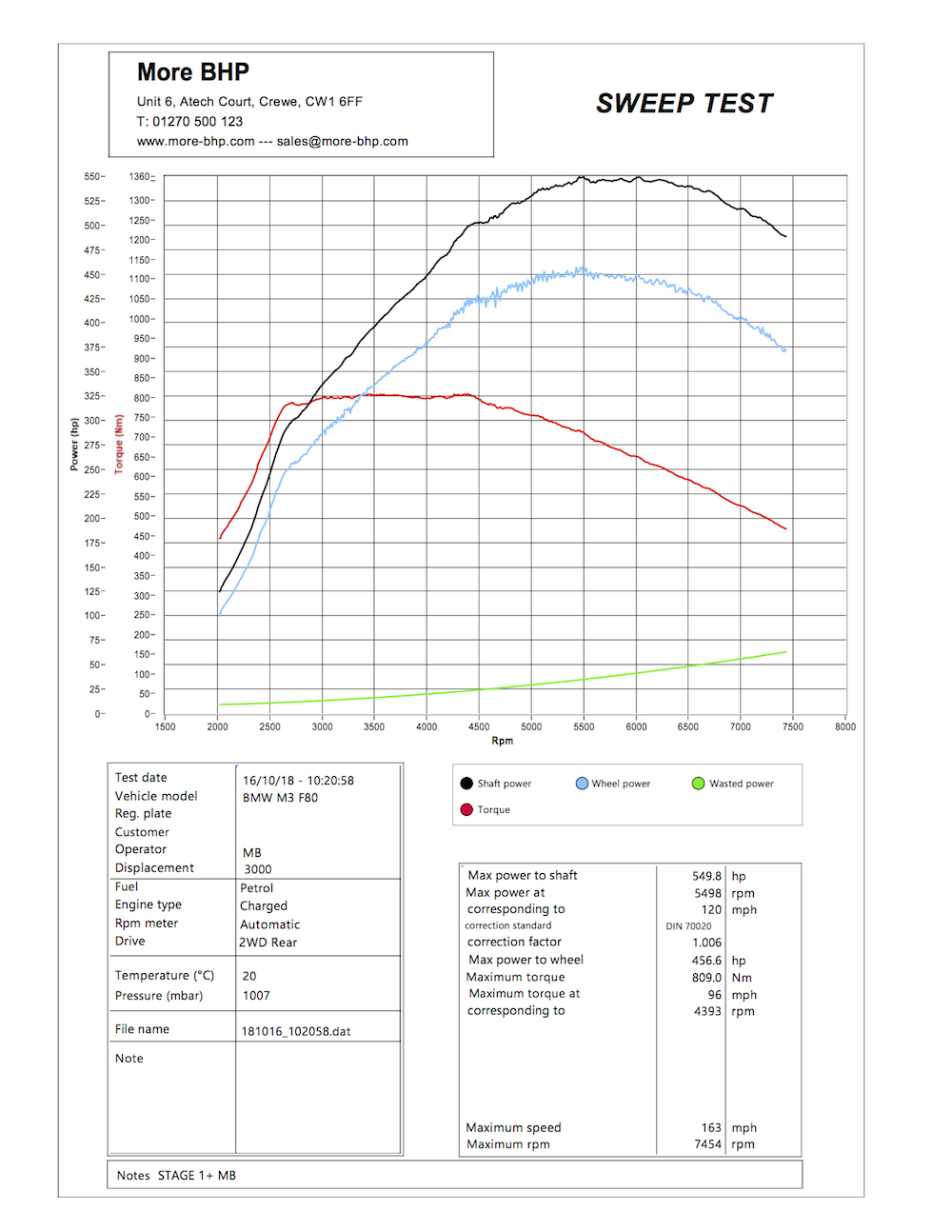 So how does this power and torque translate into forward motion? Well the bench mark across much of the world is an acceleration test of 100-200Km/h (62mph-124mph). A development S55 running upgraded air panel filters, midpipe, exhaust and octane booster managed this time in 6.79 seconds, extremely fast.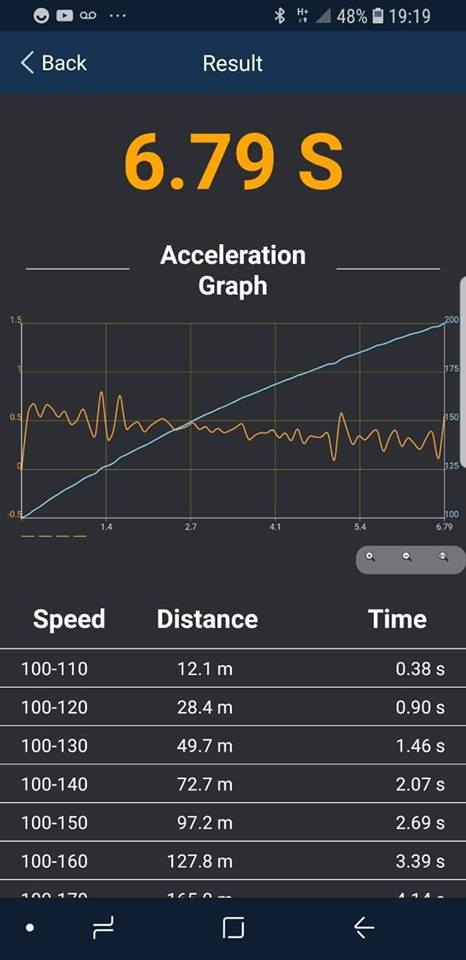 This is a genuine custom remap applied to the engine ECU NOT a tuning box fitted to the wiring harness. Fitting a tuning box to such a car is crazy, we have tested these so called solutions and found the ECU having to close the throttle to prevent engine damage due to excessive knocking (the result of way too much boost without correct fuelling/timing calibration).
We have also incorporated some other good features such as sports display recalibration to reflect the new power and torque available in the remap. We command the exhaust flaps to stay open all the time in "sport mode', for the track. For those M3 and M4 owners that like their neighbours we can also switch off the noisy cold start if needed. For the non Competition M3 and M4 owners we can add and enhance the exhaust overrun pops and burbles found in the GTS, for off road and track use only of course. The speed limiter is removed for those trips to Germany.
Our S55 tuning and all it's features can also be applied to the new BMW M2 Competition.
For track cars fitted with an aftermarket exhaust with cat-less downpipes then we can also cater for that with a custom stage 2 tuning session.
To recap: In addition to the obvious benefits of 500+bhp/700+Nm the following is also included-
Cold start off
Decat MIL off (Track use)
Exhaust flaps permanently open in Sport Mode (Track use)
GTS style enhanced exhaust pops and bangs. (Track use)
Enhanced Sports Displays to reflect the increase in power and torque
Optional selectable power modes for ECO, Comfort, Sport and Sport Plus
Speed limit removal
Higher rev limit for manual cars
Torque by Gear activated
Octane booster map available
Some of our M4 remapping videos below: