Audi S4 and S5 3.0 TFSI V6 Supercharged Remapping
The Audi S4 / S5 carries the 3.0 TFSI engine which is a supercharged V6 producing 330bhp and 420nm from standard. The car is very refined to drive, has a bit more excitement than the older 4.2 litre V8 and has a great rasp from the exhaust when you blip the throttle. Unfortunately the supercharger whine cannot really be heard which is a bit disappointing to car enthusiasts and the supercharger bleeds off it's boost at the top end which is not very satisfying and you get the feeling that Audi have only done this to meet their pre-determined engineering target of 330bhp. You get the feeling the 3.0 TFSI has a lot more to give, and as our development and testing shows - it has.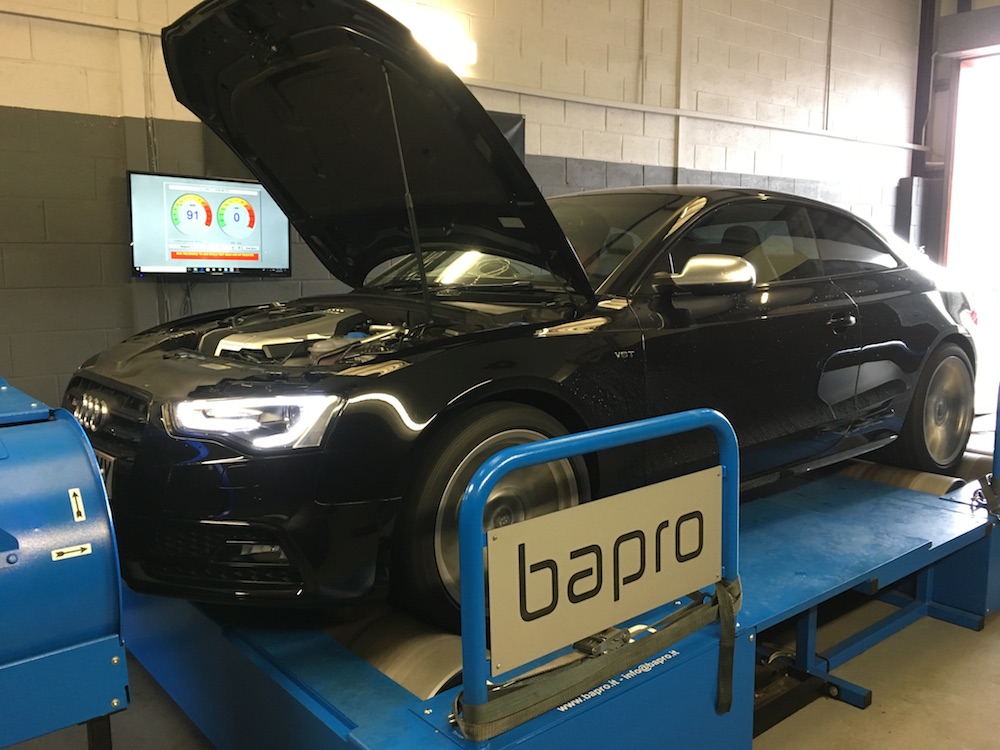 Stage 1 - ECU Remap
Stage 1 is an ECU remap designed for a completely standard vehicle and dramatically increases the power available to the 3.0 TFSI engine. The characteristics of the supercharger bypass valve are changed so that more boost and torque is held in the higher rev band. Combining this with timing, fuelling and torque limiter adjustments, this upgrade gives the typical 3.0 TFSI engine up to 450bhp and 525Nm. The speed limiter is also removed.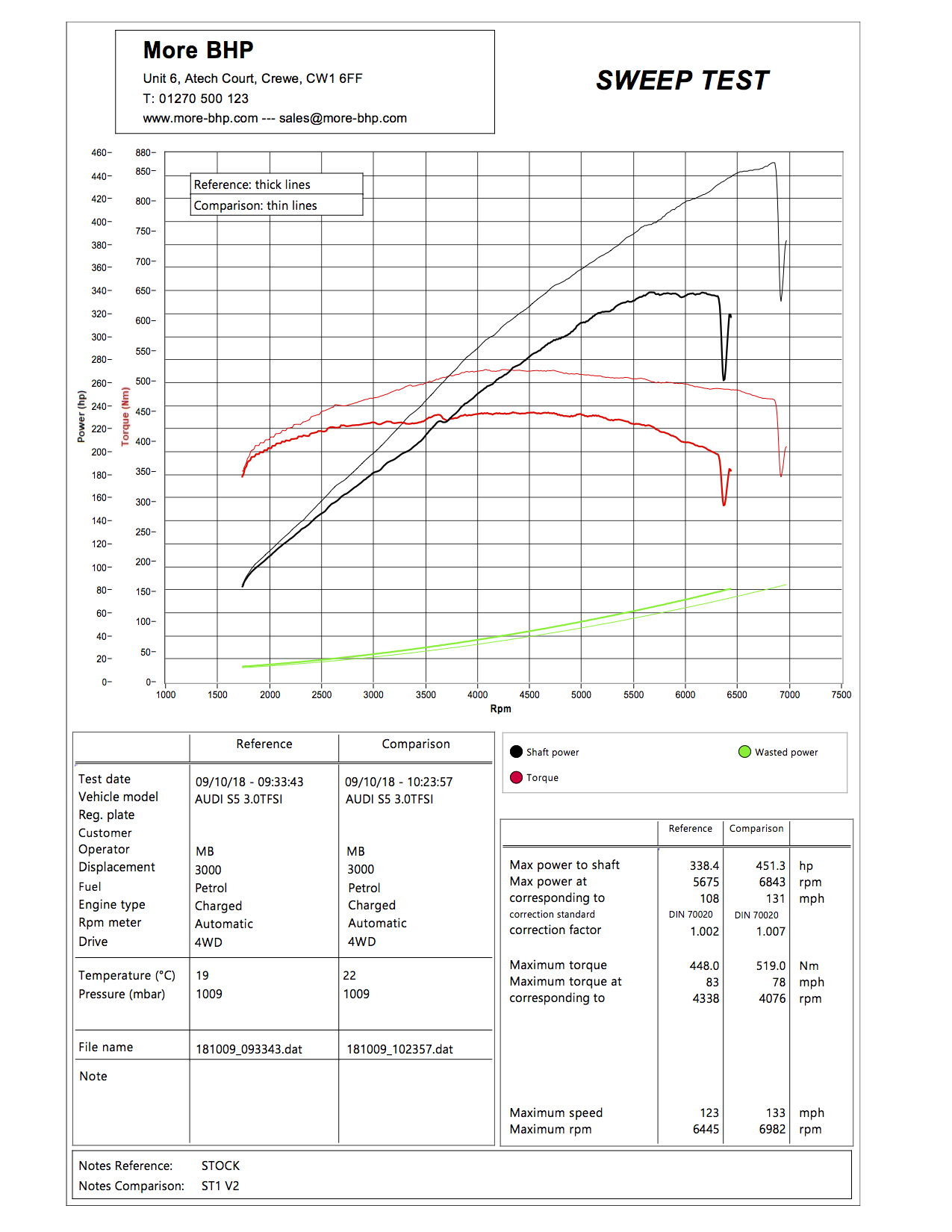 Stage 2 + - ECU Remap / Reduced Supercharger Pulley
As the supercharger is driven off the crankshaft, one way to gain any more boost from the standard supercharger is to fit a slightly smaller pulley. The reduced circumference makes the supercharger spin faster and therefore create more boost. The upgraded supercharger pulley, combined with a More-BHP Stage 2+ remap gives the 3.0 TFSI an additional 0.2 bar of boost pressure which is enough to propel the Audi S5 to 470+bhp and 550nm.
S-Tronic DL501 Gearbox Remap
To both retain and improve the gearchanges after a remap of the 3.0TFSI engine it is essential to also remap the S-Tronic gearbox, where fitted. We have a well developed set of changes in the gearbox remap to make faster, smoother changes, a new enhanced rev limit and adjustment of factory torque limiters.